"Diver"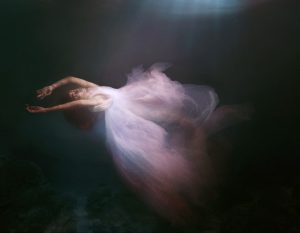 This project is very close to my heart.
It is a start of series of projects portraying women I admire.
Diver – is my metaphor on how we are able to deal with variety of complicated life circumstances, emotions or obstacles.
Unwillingly submerged in them, overwhelmed, much like drowning, we are trying to find what and who to hold on to. But the answer is always only one- we learn to swim. Even if we hit the emotional bottom- we push ourselves up and swim through all that is. We learn when to float and when to stroke. And it's us and only us who by perseverance and letting go of fear gets back above the water stronger than ever. And once we are back- we are ready to dive again, voluntarily. We are divers.
It comes as no surprise that my heroine for the first leg of this project is my long-term muse Elyseah Shaikh.
We met a couple of years back and since then I rarely encountered another artist with such profound respect for others' art and perseverance in making her own.
Ironically as it is, during this very shoot she was forced (unintentionally) into the circumstances where fighting her own water phobia and unbearable cold conditions, she had to pose in light dresses and fight the water.
Yet, she did not only manage to do it, she gave it her all and did not stop till we got the shots.
This shoot is a tribute to her and her spirit!
It being my only 2nd time experience of photographing underwater and Elyseah's first ever there was variety of factors we needed to consider as we went into planning the shoot:
1. Safety- to someone who is afraid of water going through with this shoot for my muse was already a big step. So, we had a professional diver and safety instructor with us on the set. Underwater mask is a must for photographer to be able to see clearly what is going on underwater. I was also wearing a diving suit, which apart from basic protection was extremely convenient and allowed me more freedom of movement against water resistance.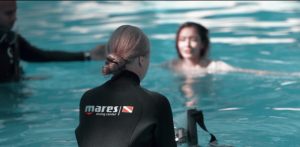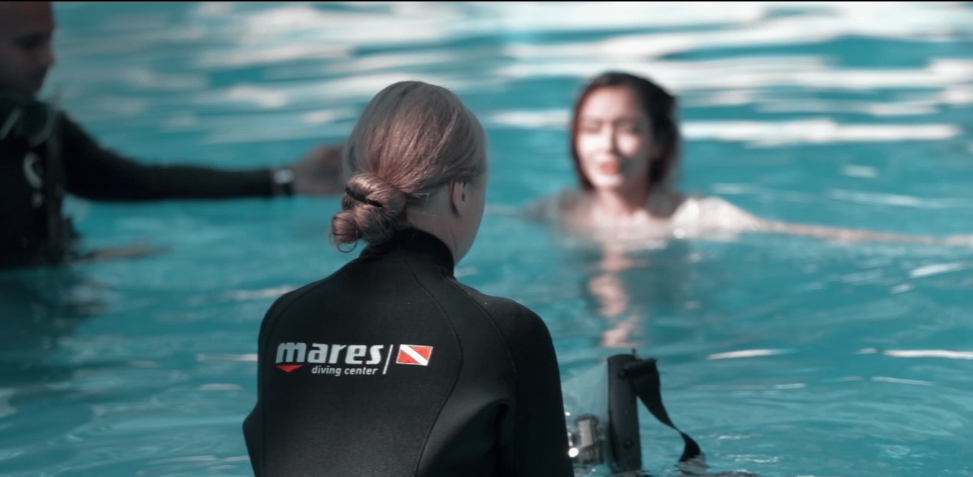 2. Gear- underwater photography requires a specific camera-case, that does not only guarantee safety of camera, but also allows the lighting trigger to work underwater. My case appeared to be not of the best quality and it lead to me encountering triggering issues occasionally.
The best option to use underwater is manual focus, which also can be quite challenging if a model is moving too much.
But even with all the challenges, we managed to achieve the result i was aiming for- dreamy, surreal and soft images.
3. Light set up- I used 1 Mobi LED with Move L with basic reflector as my key light for the shoot, occasionally introducing 2nd light to create additional emphasis.
Direction of light was selected according to our position and effect I wanted.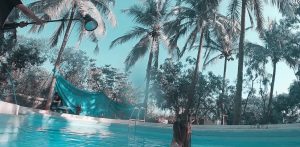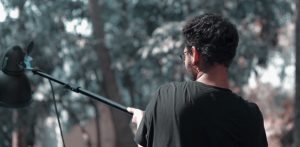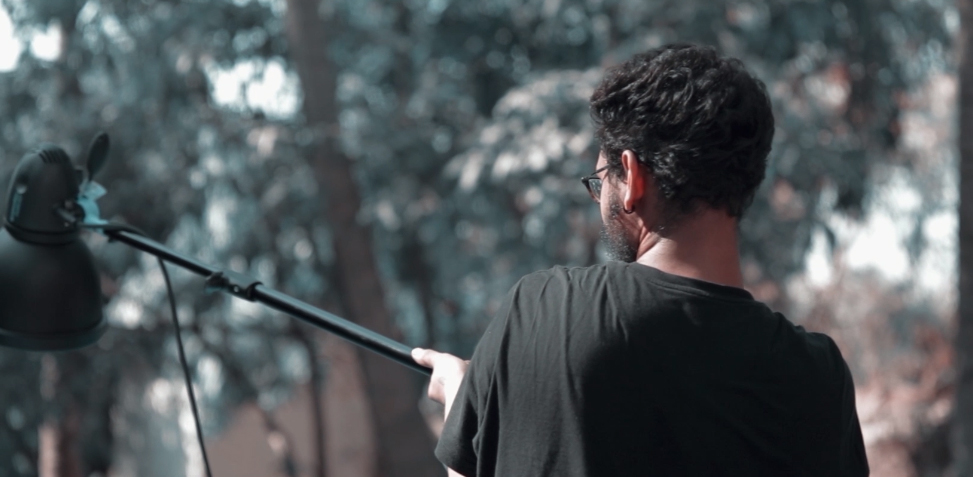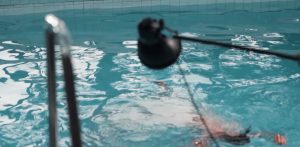 For the first image I had the light directed at my model from the left, to create a highlight on her hair and face, while using the daylight as rim from the back which helped to create an ocean-like effect in the frame.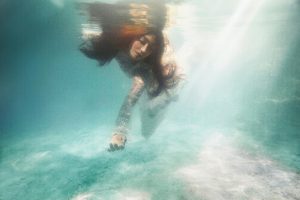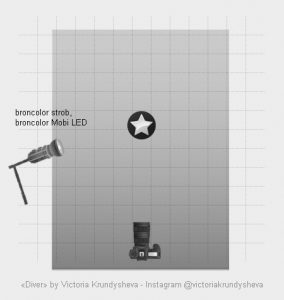 For next image the direction of light was top left, that gave a beautiful highlight of the dress without losing the depth of frame.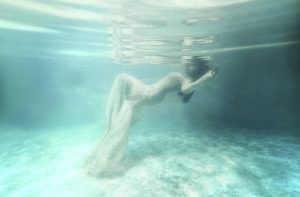 Second part of the shoot was planned for a darker feel so we had to shoot it at twilight.
At this point apart from two Mobi LEDs directed at my model from front and top we also introduced one LED-light to emphasise the highlights even more. It has given the ocean-like shadows on model's arms.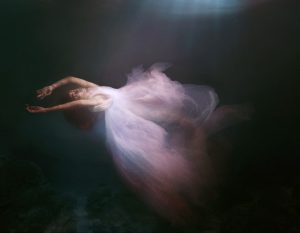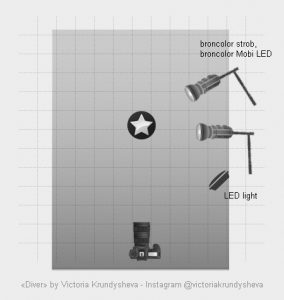 Props and styling have played a big part in the final result as well. We needed outfits which will not get lost underwater. Especially for the last set. The trick with underwater photography is to carefully select the gown that will not lose volume once submerged in water.
This shoot was an exciting challenge. It was not one of the smoothest shoots, considering all the challenges and adding onto the fact that water was freezing, but thanks to our determination and teamwork as well as power of broncolor strobes, just like the main theme of this project- we dived into the depths and emerges stronger.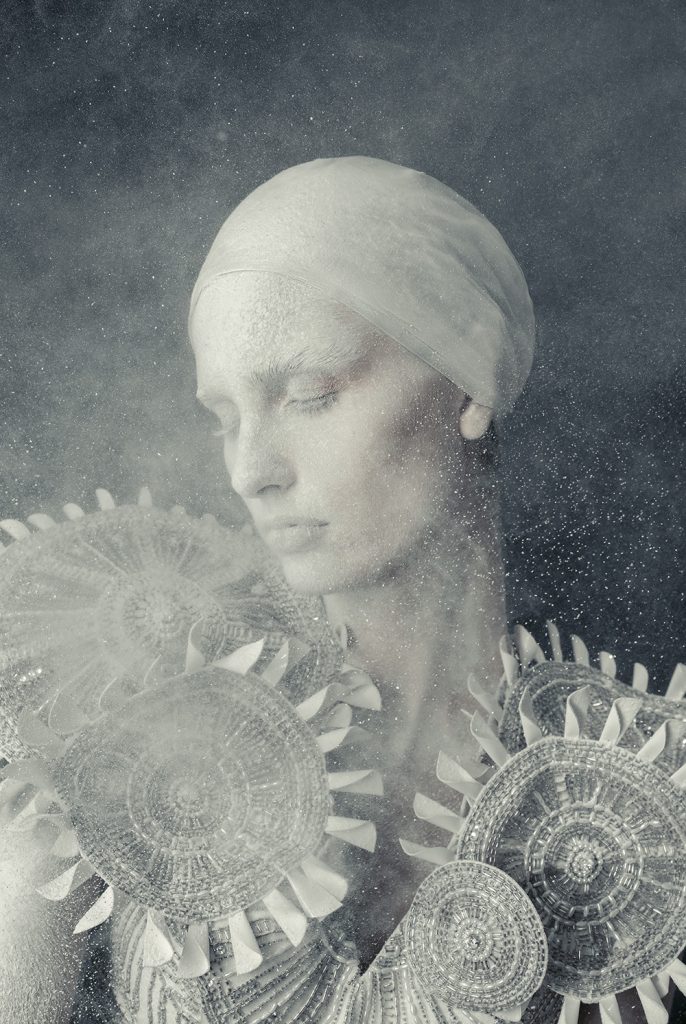 Previous post Metamorphosis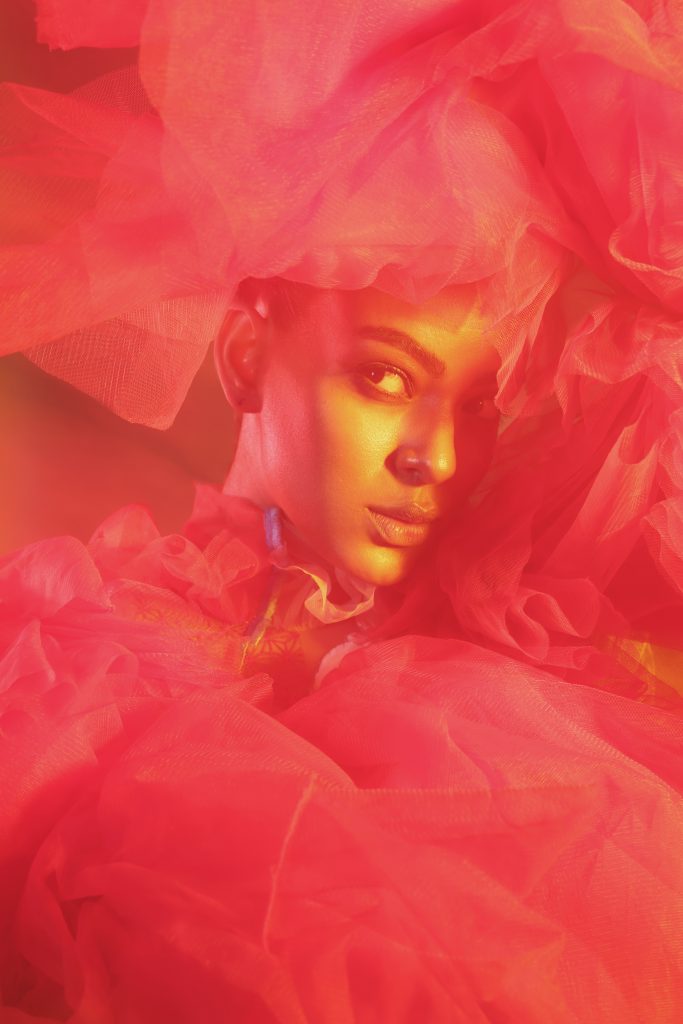 Next post "Macaw"