Educational Internship.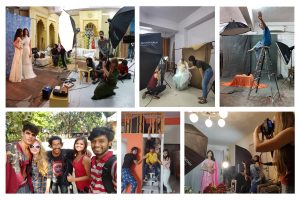 What does it mean? It means the primary focus of this internship is to provide you with additional practical and theoretical knowledge, develop your practical skills, soft skills and help you find your voice in photography.
It is a part time internship with 4 months duration. It is unpaid, since it has educational focus and has me invest additional time and resources into your individual education.
Location: Mumbai
What i provide:
– Technical induction
– Theoretical induction
– Practical light sessions
– Team building retreat
– Insight on how i plan and execute my projects
– Individual mentorship focusing on your professional and personal growth
– Practical experience of industry work
What you contribute:
– Help me and my team during shoots
– Help with pre-production
– Assisting under the supervision of my head assistant
How to apply:
– Make a 2-minute video about yourself, why would you want to be a part of this educational internship and what are you looking to gain and develop from it.
– Email the video and not more than 5 best (in your opinion) images from your portfolio via wetransfer on [email protected] marking "Internship application video"
Please note: the above guidelines are not flexible and submissions that do not follow the above will not be considered.
Submissions close on 12th September after which personal interviews for selected participants will be scheduled.