How it was shot – The New Royalty
This project has been an exciting challenge, idea of which came to my mind after observing how influencer system works on current social media platforms.
I wanted to paint an exaggerated picture of influencers being treated as a new royalty- distant, unreachable and admired, nearly love-hate relationship with audience based on their status acquired via social media means.
The color palette needed to match- a lot of white with pops of color to represent most renown apps.
Props complemented to convey a message- giant symbols of social media that were printed and glued to thermacol sheets, kilograms of heart shaped candies to make bed for a model, pink balloons and other details.
Lighting had to be set up accordingly. For most of the sets I used broncolor's giant parabolic umbrella with Mobi LED. It produces light that looks more natural than other types of light and suits perfectly for exaggerated framing.
For the first set I have placed umbrella above my model and narrowed area of its focus to suit the portrait frame producing the lighting qualities somewhere in between of beauty dish and softbox.
Second frame had umbrella placed to face the model at its full coverage area. To create surreal light at the back I have placed a strobe with standard reflector behind the paper window that also served to soften the light.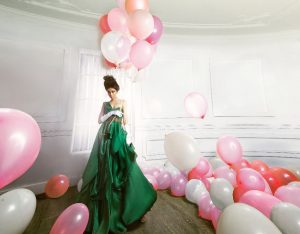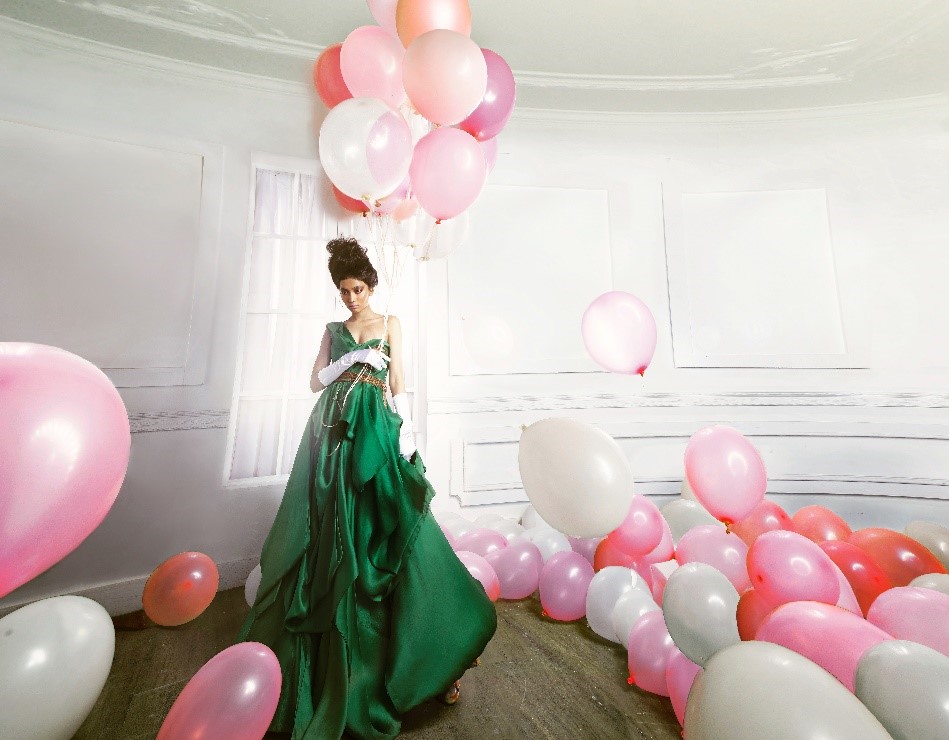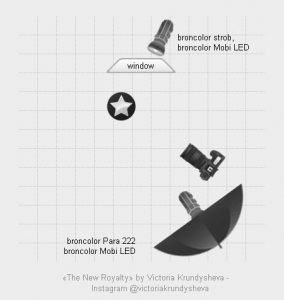 Next set featured both models sitting on the floor as well as a low shot of a model with her dress floating to give it more scale and drama. For both I used only broncolor para keeping in at different angles accordingly.
One of the main group sets featuring giant social media figures also featured para at the front, yet not too far, so that it still gives enough shadow to create depth. I kept one model sitting on the tall chair, in front of which the app logo was placed. It gave illusion of her sitting on the logo itself. The other two models had the logos placed next to them accordingly. The small insta likes cutouts from cardboard with paper glued on to them were suspended and held by hands in the air, where later hands were removed in post-production to give them effect of floating. They were placed at a stretch from closest to the camera to closer to the models that provided additional drama and depth.
The results did not disappoint and one of the biggest highlights of the shoot for me was testing different range and angle of light on my new broncolor parabolic umbrella which proved to be a whole studio set up within itself.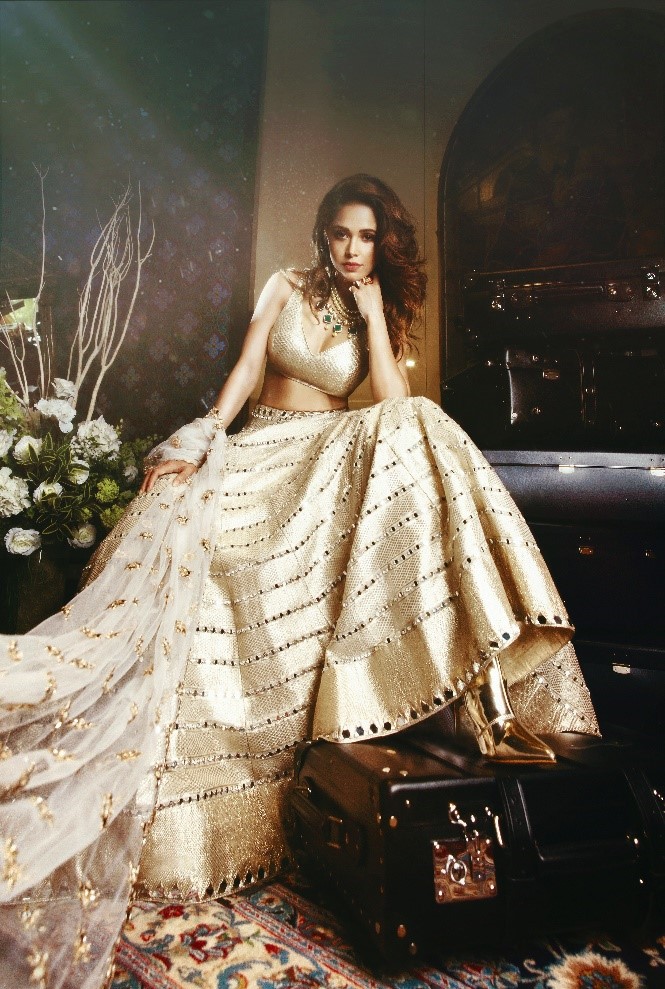 Previous post How it was shot – Nushrat Bharucha for Hello Magazine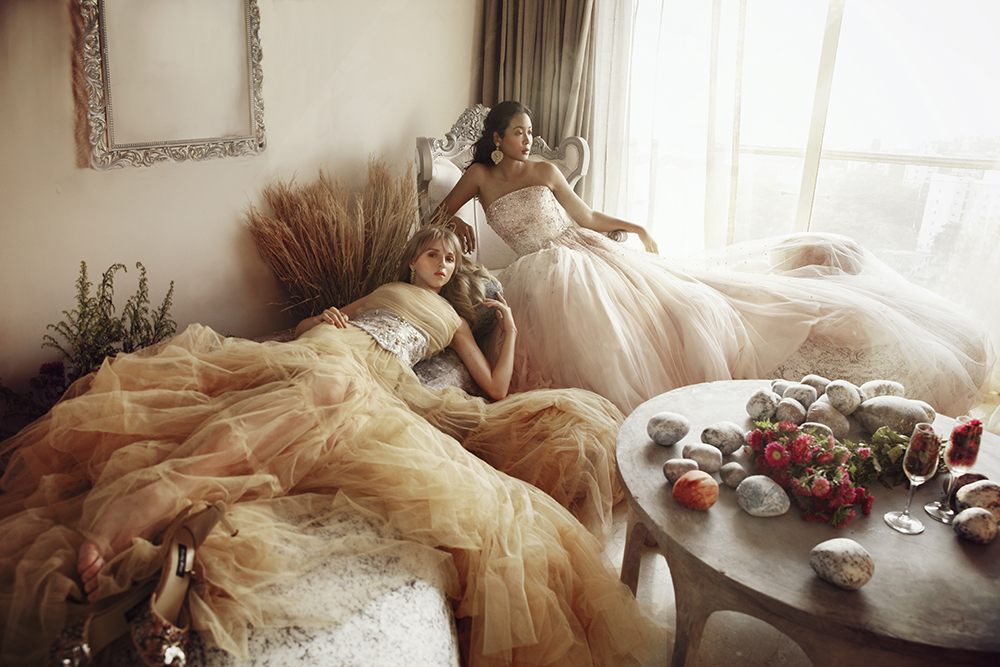 Next post Behind the scenes – Soul Sisters