How it was shot – Nushrat Bharucha for Hello Magazine
Recently I had a pleasure to photograph Bollywood celebrity- actress Nushrat Bharucha for a festive issue of Hello Magazine India as a muse to designer Abhinav Mishra.
The issue was timed to Diwali- one of the main Indian festivals- festival of light.
Hence the shoot brief was provided accordingly- the set needed to have the celebratory mood, the frames look grand and the outfits captured in all their intricate beauty.
Abhinav Mishra is known for his embellishment and mirror work on the outfits, so one of the challenges was not to lose the texture while shooting.
The location was decided as The Silver Room in Trident Hotel. We chose it for amount of interesting props, specifically beautiful suitcases that I was excited to use and interesting murals along with wall textures.
It was also the first time I took my new Picolite out to play. Along with my favourite mobile unit, especially for location shoots- Move L with 2 mobi led and Siros L.
For the first shot I have arranged the suitcases around the model and had to carefully use the light to avoid overlighting the outfit, yet not loosing the dark suitcases and keeping the feeling of celebration in mind.
I chose mobi led with the big softbox as my key light, along with Siros L from the right side to separate suitcases from background. For the final touch that added magic, I have placed Picolite with projector to highlight Nushrat's face from the left which has emphasized beautiful shape of her face and added depth to the image.
For the next shot, I wanted to add a sense of mystery and romance, so I played with placing mobi led with a strip on her right, while adding Siros L strobe with blue gel on her left. The color temperature difference between the two played to my advantage here.
In my next frame I already had the background light working for me at the location itself, so I have uses mobi led with big softbox at Nushrat as key light. I used flag from the left to avoid too much light on the reflective flower vase and get that shot just right.
For the last shot, where Nushrat was posing in the frame along with designer himself in front of a mural, the outfits color was my cue to add more dramatic color to the frame.
So I have used one mobi led with softbox as key light and another mobi led with strip and red color gel as a backlight.
It was a pleasure to shoot with lovely Nushrat and Hello team and we definitely managed to create the festive magic we were going for.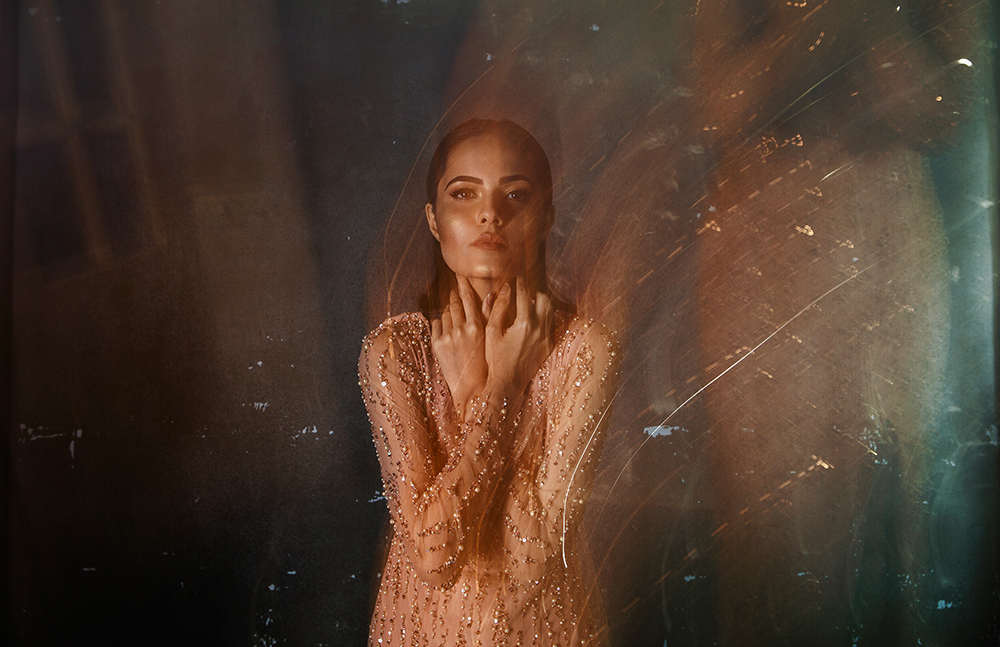 Previous post How it was shot – "Haunted"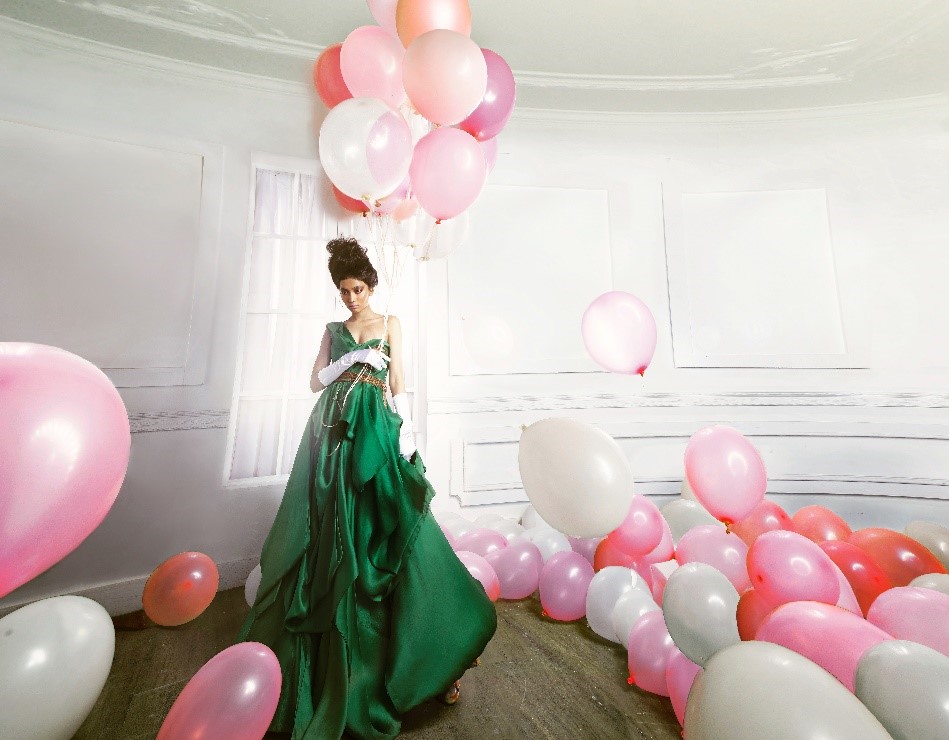 Next post How it was shot – The New Royalty